Just before the Prime Minister Narendra Modi's birthday
, the Narendra Modi app was Updated in a new avatar.
NaMo app gets its first update after the election of Lok Sabha.
This app played a big role in the Lok Sabha election.
With this app, many party functionaries could directly contact the Prime Minister.
New Features :
You will notice some new features in this new version of the NaMo app.
Y
ou can wish the Prime Minister a happy birthday. Also,
you can see the journey of the Prime Minister's political life as well as the various events, programs, etc. organized by the Bharatiya Janata Party.
The new update will allow users to easily use the app.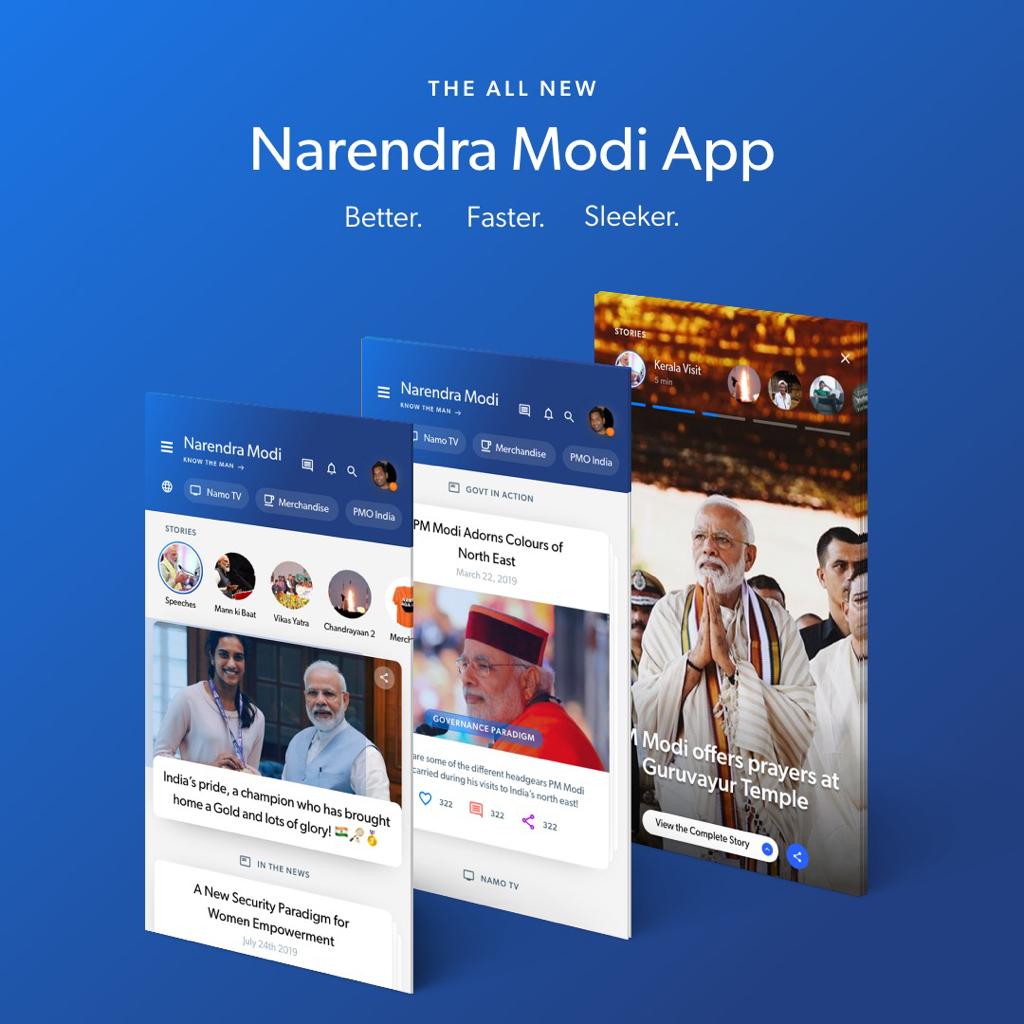 The update adds new content section 'NaMo Exclusives'. Users can see all the categories of their choice in the app. And you will find interesting stories, highlighting the best multimedia content every day. This app has the highest number of users from any political party.